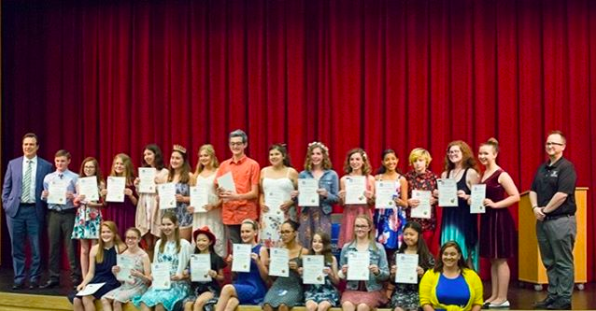 The (Jr.) International Thespian Society (ITS), founded in 1929, is an honorary organization for high school and middle school theatre students located at more than 4,900 affiliated secondary schools across America and abroad- and w
e are starting the second year of the Trailside ITS Troupe!
The mission of ITS is to honor student achievement in the theatre arts. This is for 7th and 8th graders who have been involved (or about to be involved) in at least 2 productions at Trailside. This troupe will hold workshops to improve skills in the performing arts, help fundraise for the musical, and overall be the student voice for shaping the future of Wolfpack Productions.
For more information about ITS, contact the following delegates: