DIY AT HOME Activity FUNdraiser!
Trailside Families, let's get crafty with DIY ornaments, mini block kits, and chunky blankets from the very popular AR Workshop. Bring the festivities home with a Holi-DIY To Go Kit! Choose from a Set of 6 or 12 Wood Slice Ornaments, Set of 6 or 12 Classic Wood Ornaments, a Set of Mini Holiday Blocks, or a Chunky Knit Blanket! Kits come with all materials including stencils, wood, a Primary Paint Essentials Kit, brushes, and instructions for you to complete at home. Chunky Knit Blanket Kits include yarn, as well as a link and password to our online video tutorial. Choose one or choose all, it's up to you! Order by December 3rd from the link below and we will organize delivery/pick up the following week.
**PLEASE TYPE "TRAILSIDE MIDDLE SCHOOL" IN THE COMMENTS SECTION.** A portion of sales will be donated to the Trailside PTA BUT the FUN is all yours!
Order here: https://www.arworkshop.com/event/?loc=loudoun&ev=204368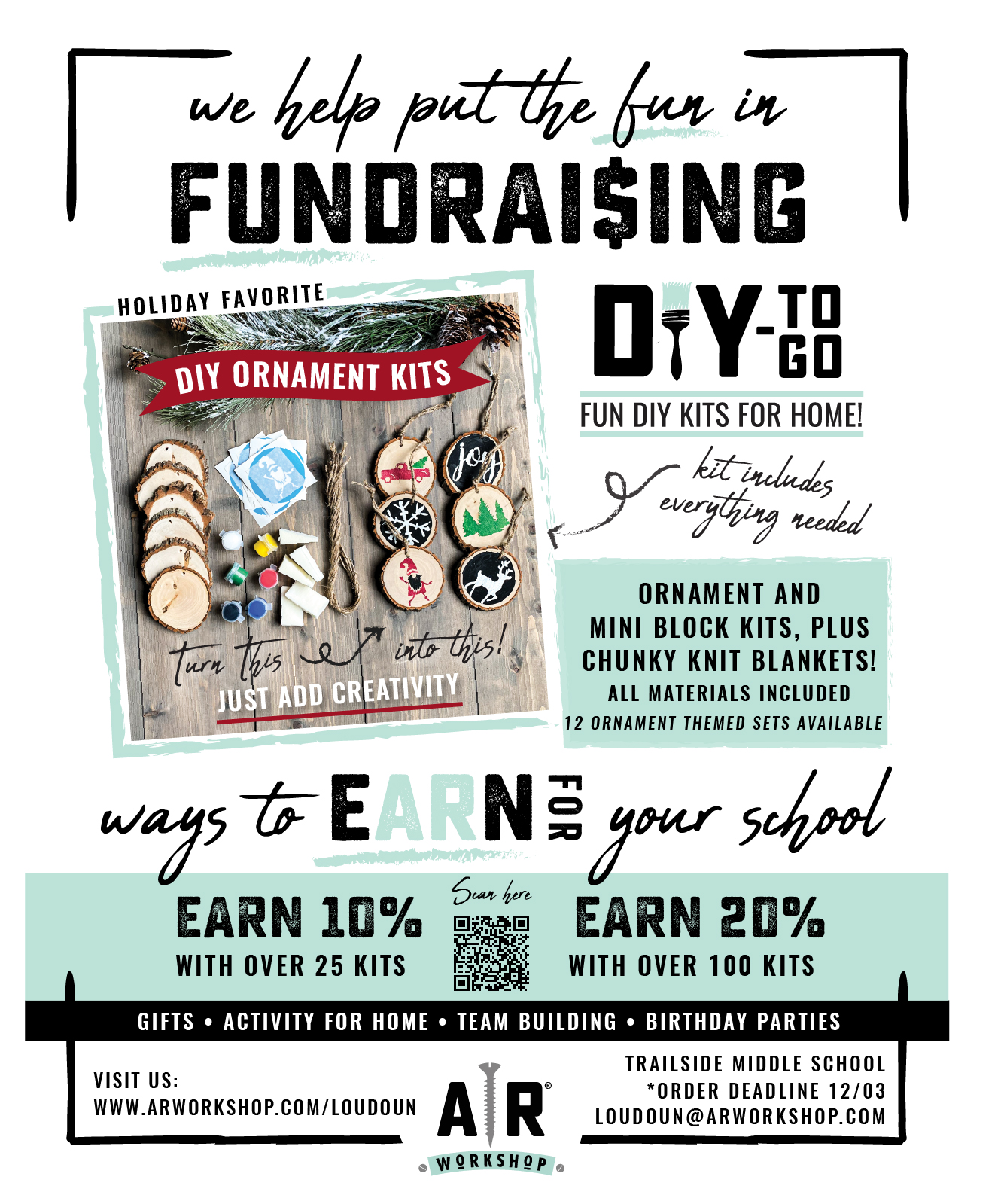 ---
Join us for our next Trailside Takeout Tuesday on December 8th at Pomodoro located at the Ashburn Ice House.